"Extraordinary Chocolates by Extraordinary People"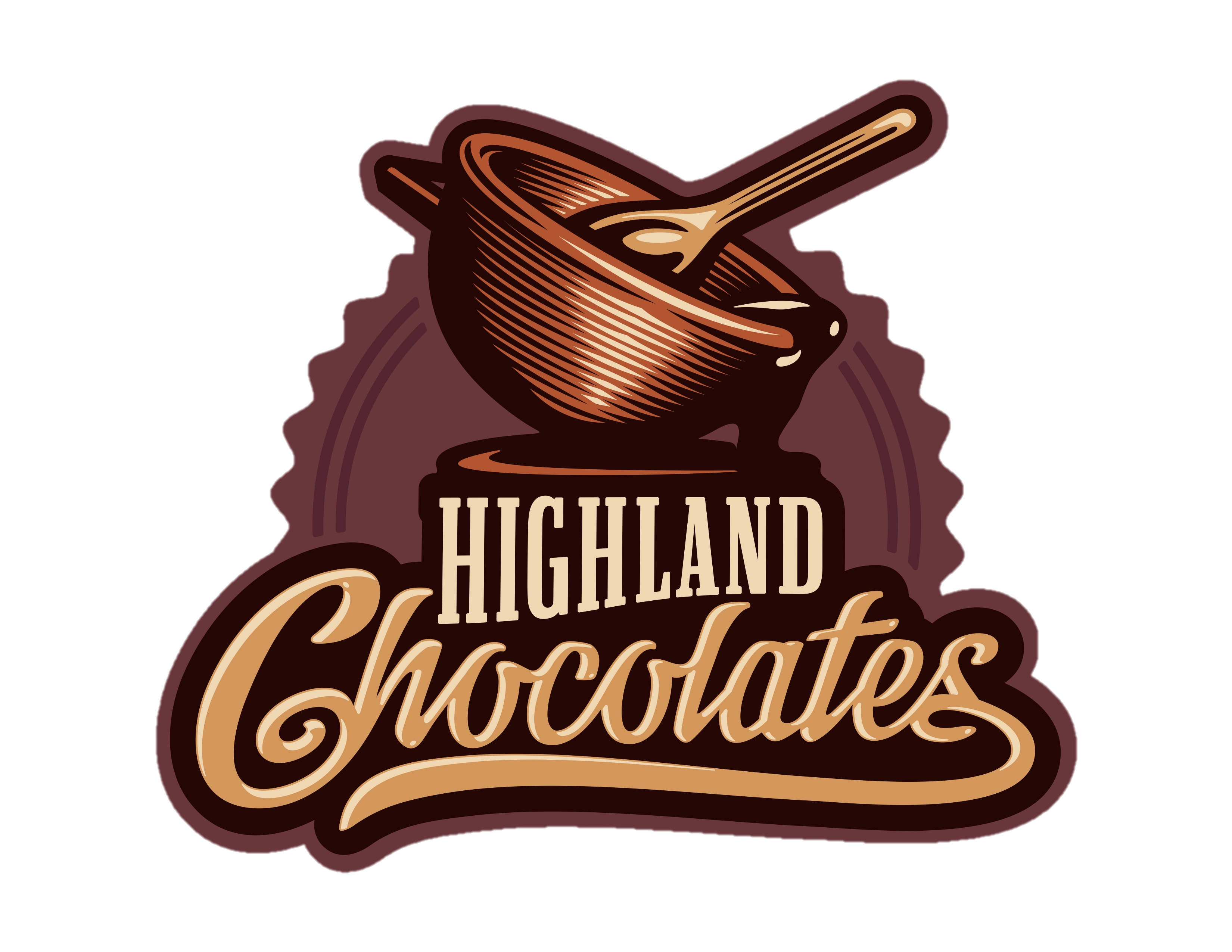 Welcome to Highland Chocolates!
Located on historic Route 6 in Wellsboro, Pennsylvania, Highland Chocolates is a non-profit chocolate factory and retail store that provides vocational training and employment for adults with disabilities.
Famous for our pretzel bark, we also offer hundreds of different molded chocolates, sweet snack mixes, fresh fudge, and handcrafted chocolate gifts for any occasion.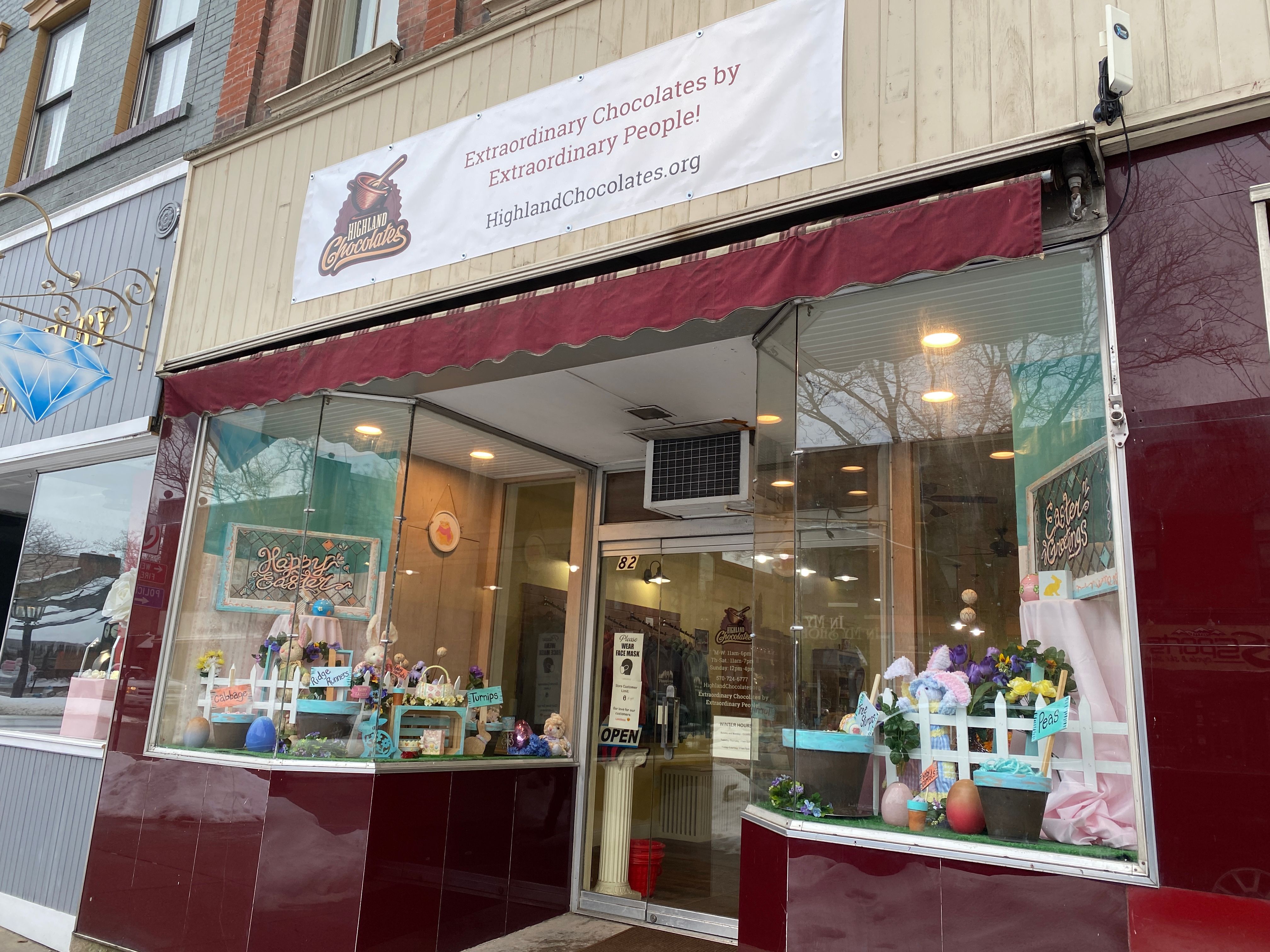 82 Main Street
HOURS
---
82 Main St.
Wellsboro, PA 16901
(570)-724-6777
Monday - Thursday: 10 - 5
Friday & Saturday: 10 AM - 6 PM

Sunday: Closed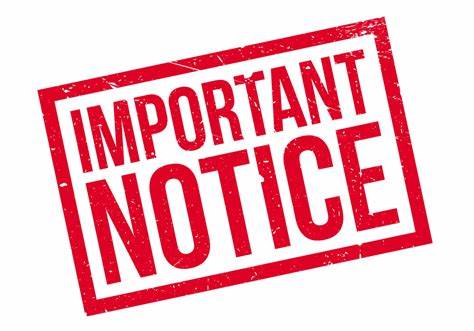 Last Day for Spring Fundraisers March 15
We apologize for any inconvenience, but the last day to submit order forms or counts for Spring Fundraisers will be March 15.
Our renovation project is going to be complete in a month or two, and in order to prepare to move back to our renovated factory, we must stop accepting new fundraisers. If you wish to have an Easter fundraiser. please contact us now and your counts must be DUE to us by March 15, 2023.
Once we are back in our renovated factory, and production has resumed, we will let you know when we can again begin accepting fundraisers.

We apologize for any inconvenience.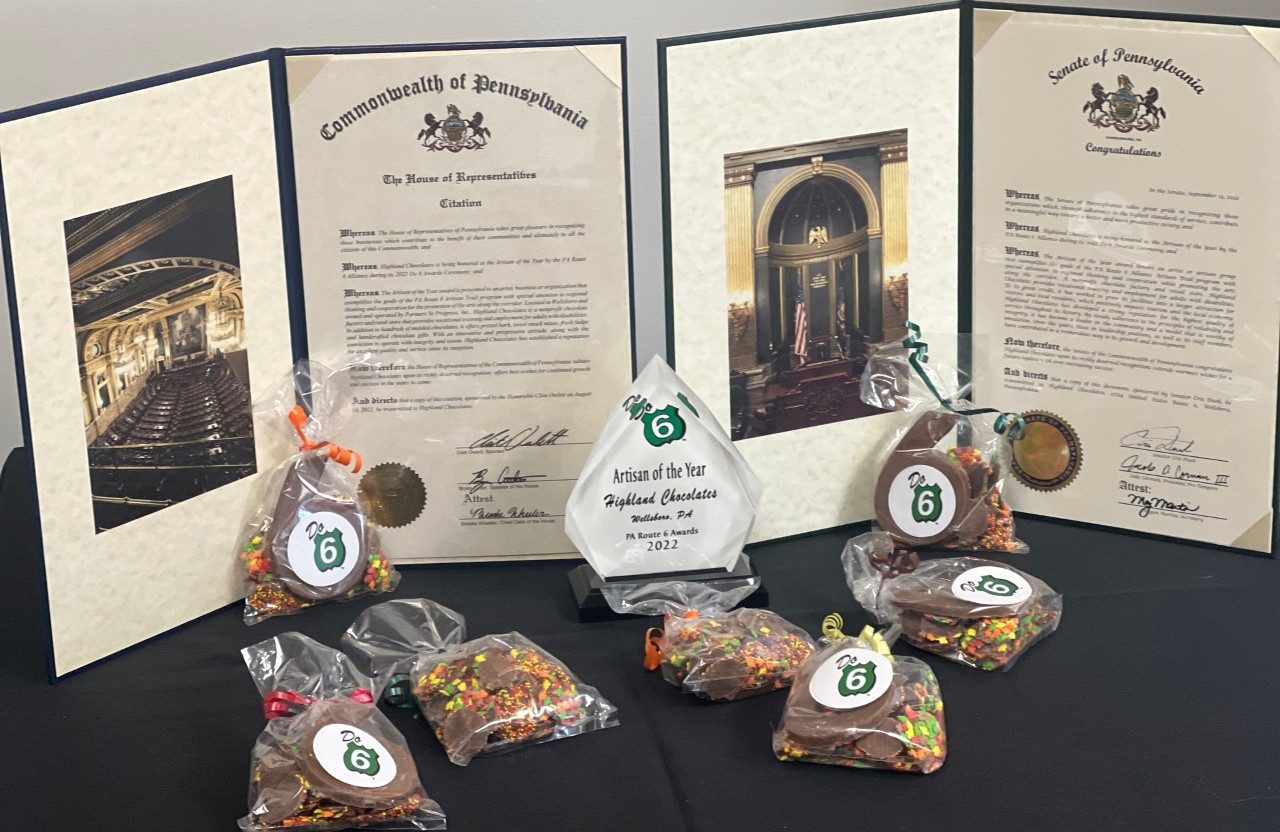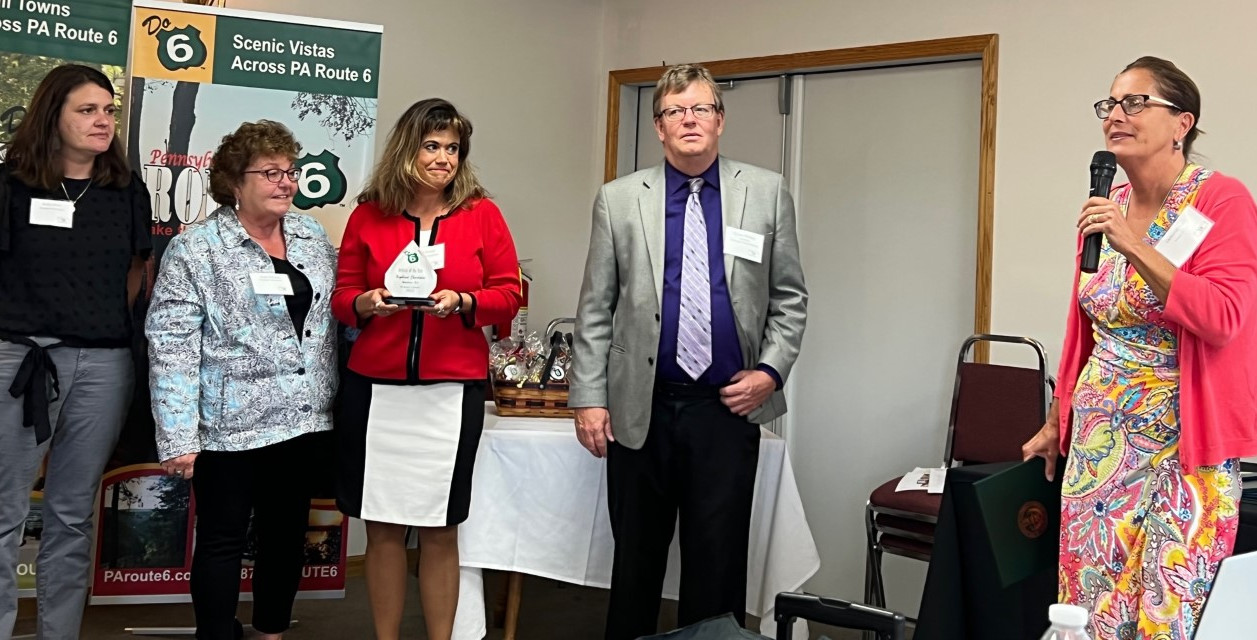 Highland Chocolates is named "2022 Artisan of the Year" by the Route 6 Alliance
Thank you to the Route 6 Alliance for naming Highland Chocolates as the 2022 Artisan of the Year recipient.
This award is presented to an artist or artisan group that exemplifies the PA Route 6 Artisan Trail program showing regional thinking while promoting the arts along the corridor.
We were so very honored to receive this award on behalf of the hard-working staff, amazing individuals, retail store staff, Partners In Progress, and the Partners In Progress Board of Directors.
Our talented staff and individuals created some specially crafted confections to celebrate! These were shared with all attendees!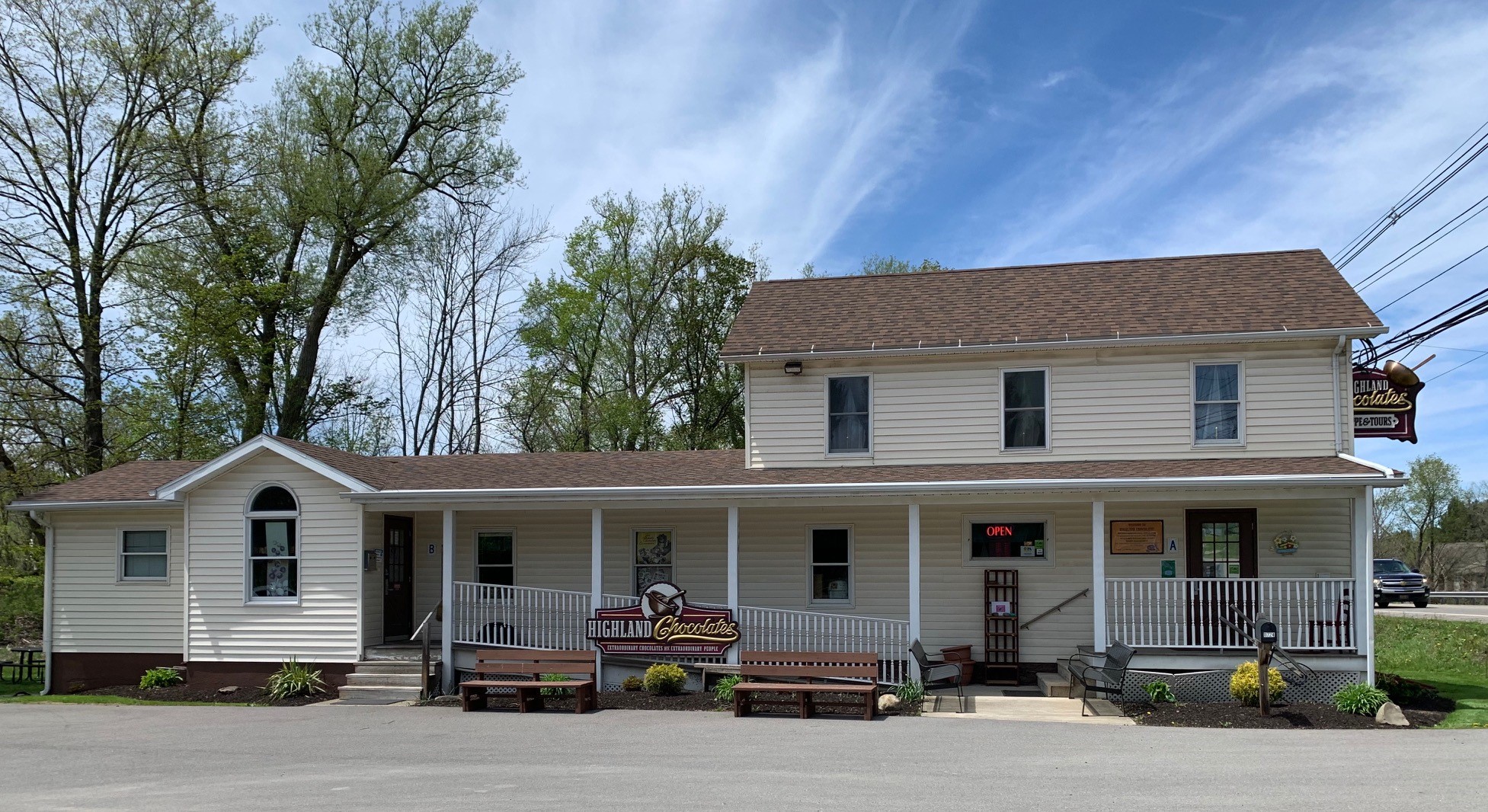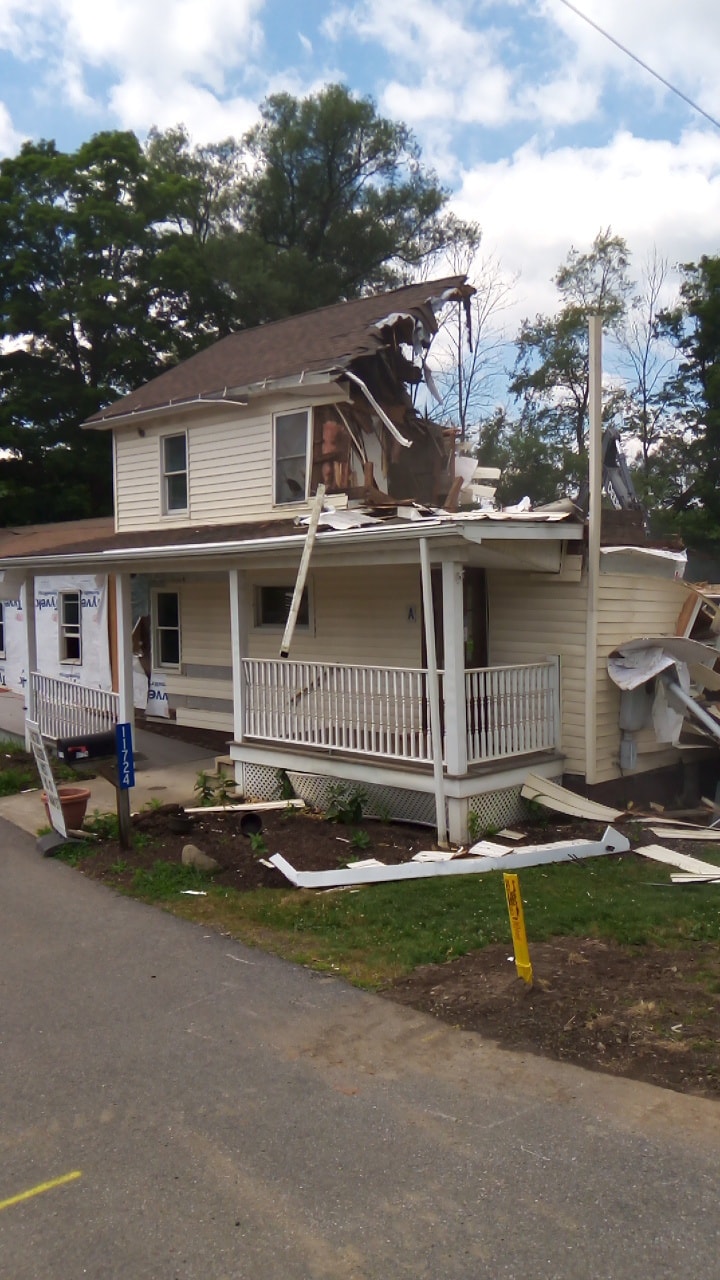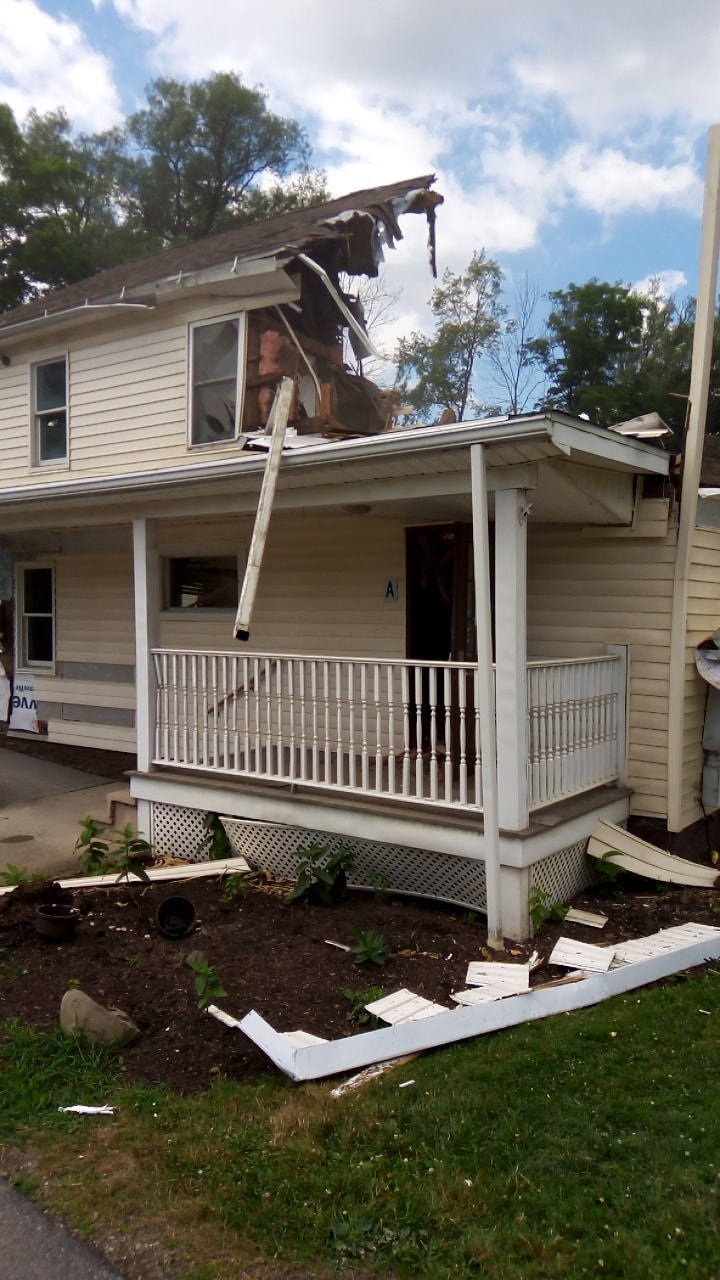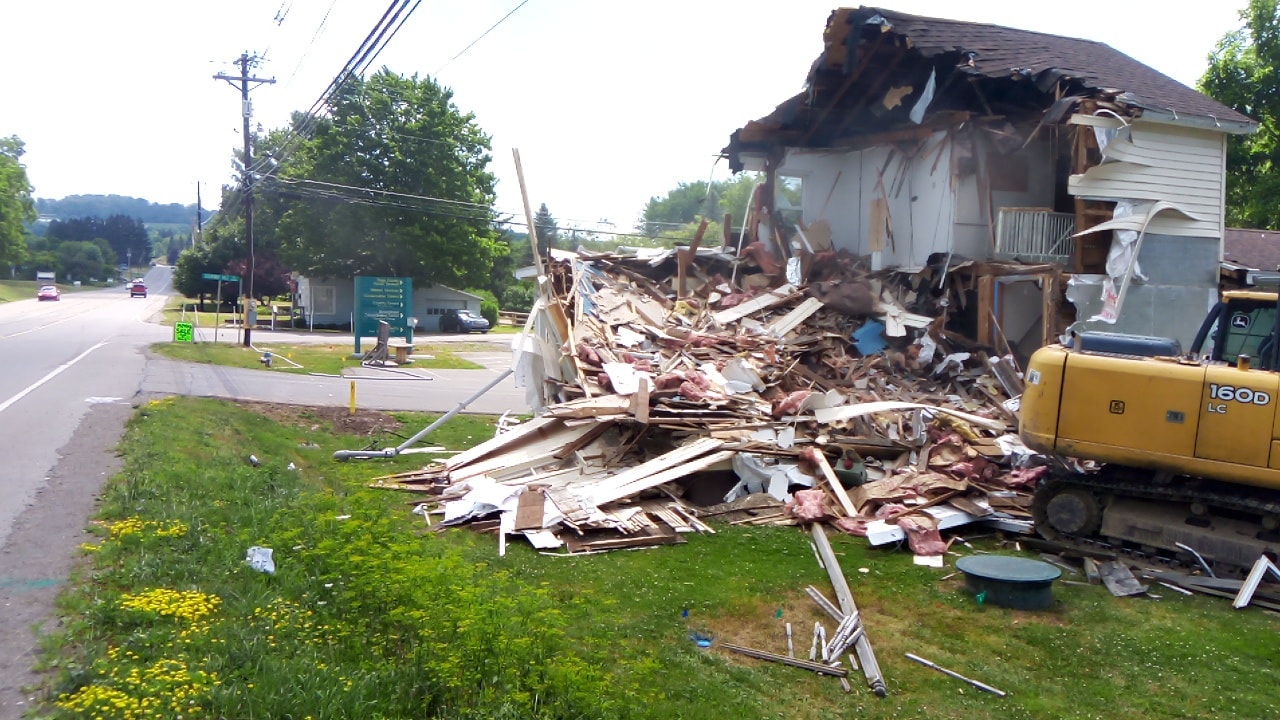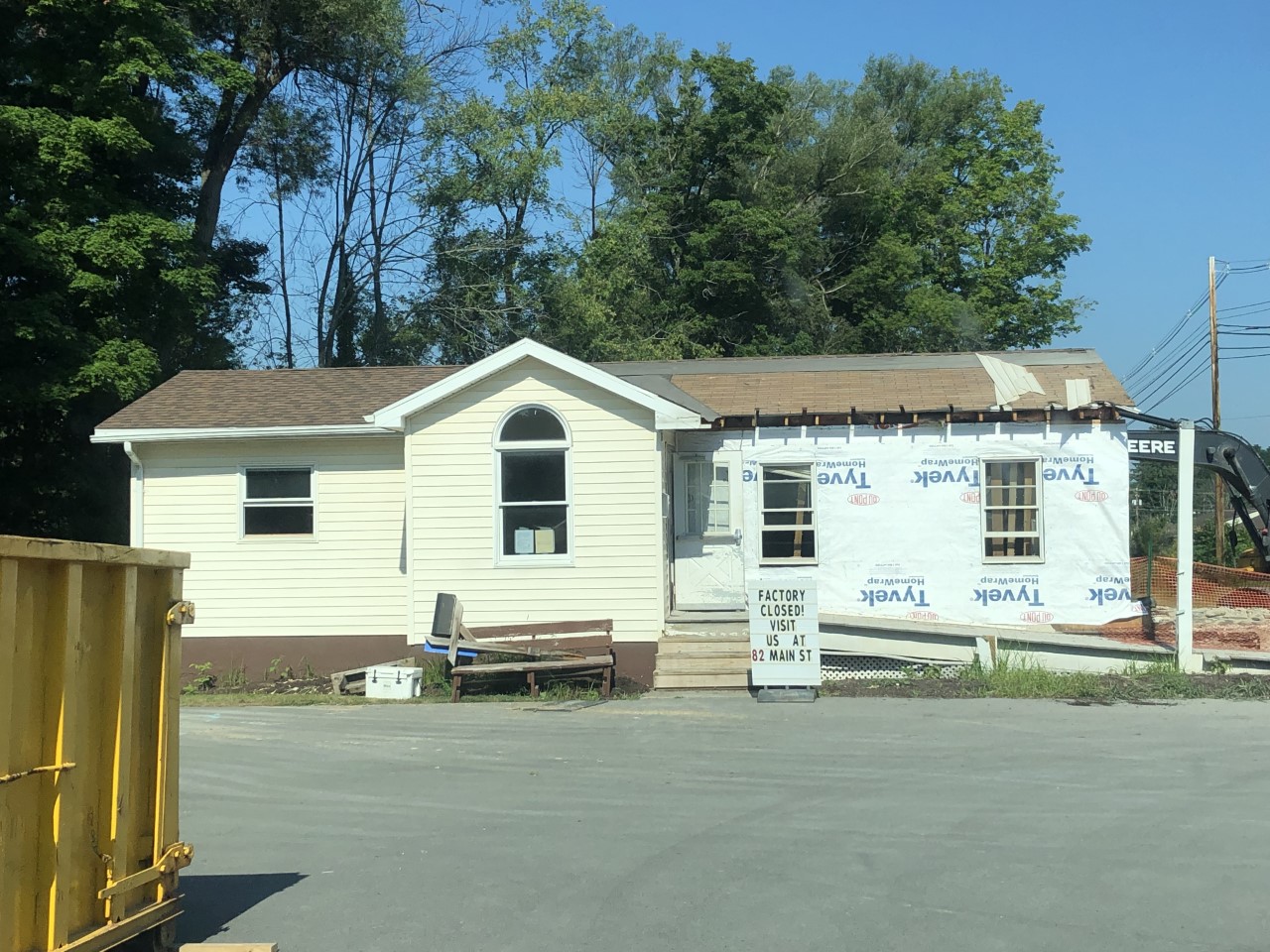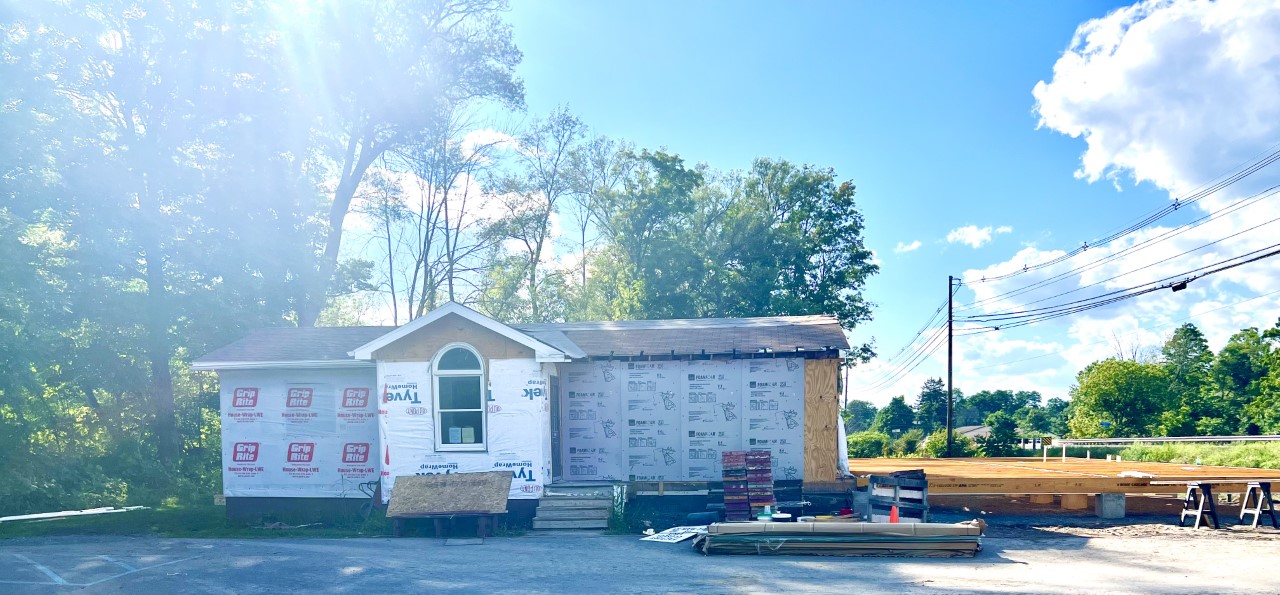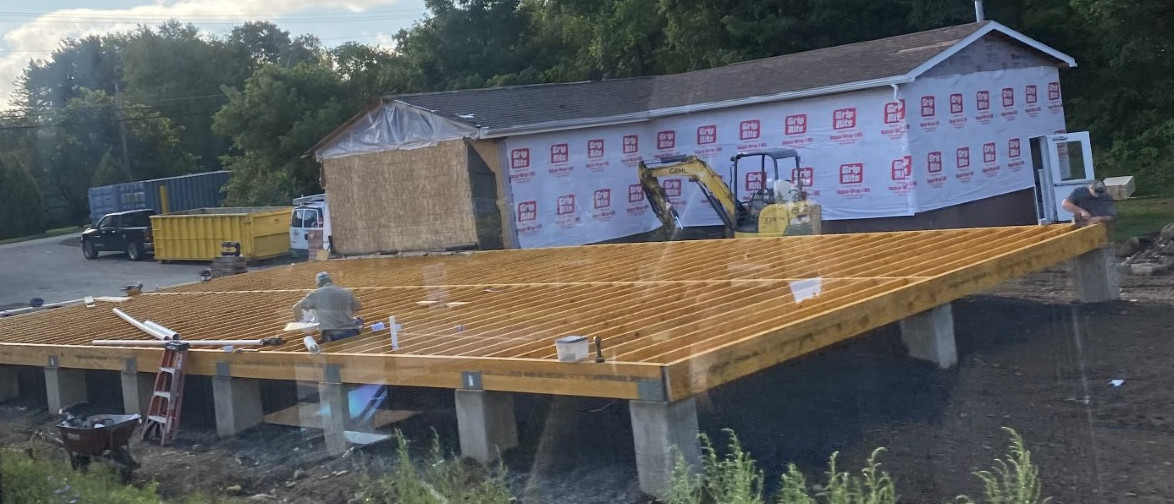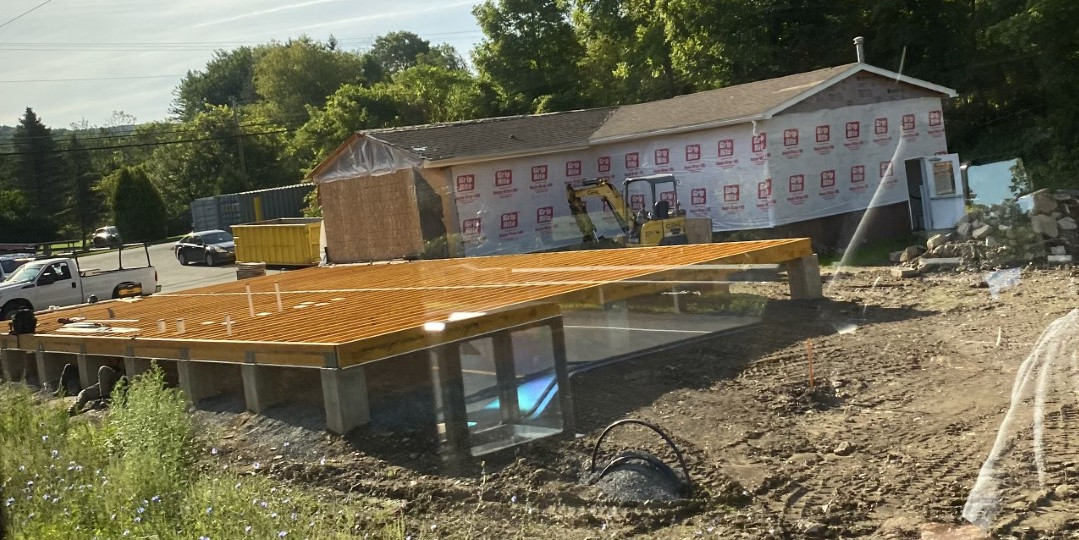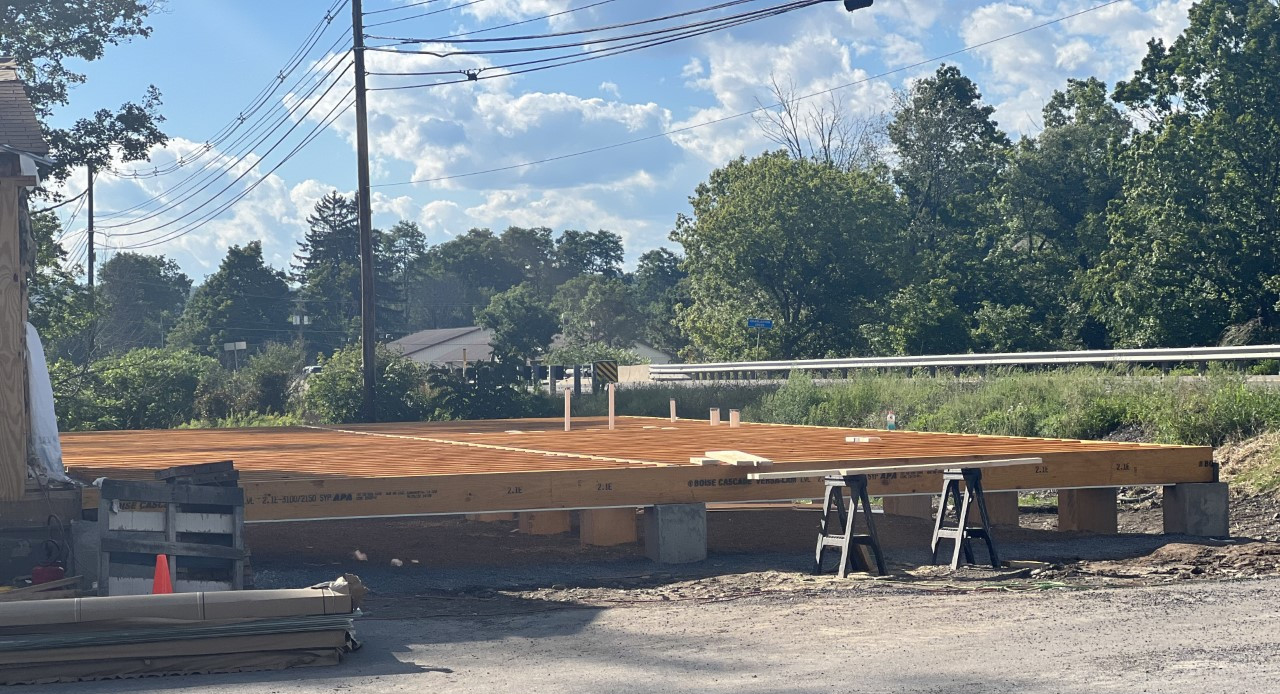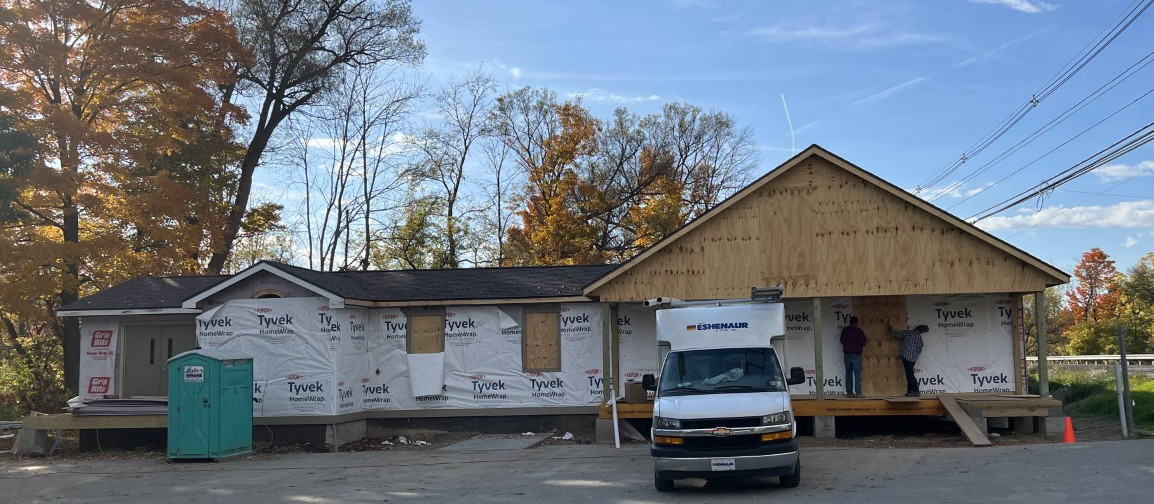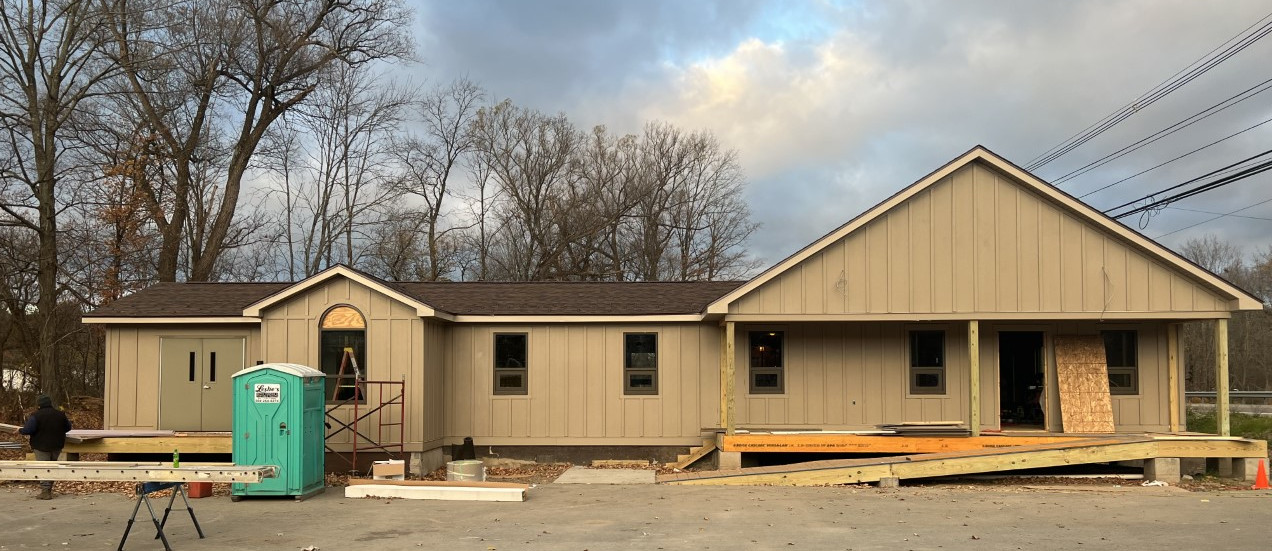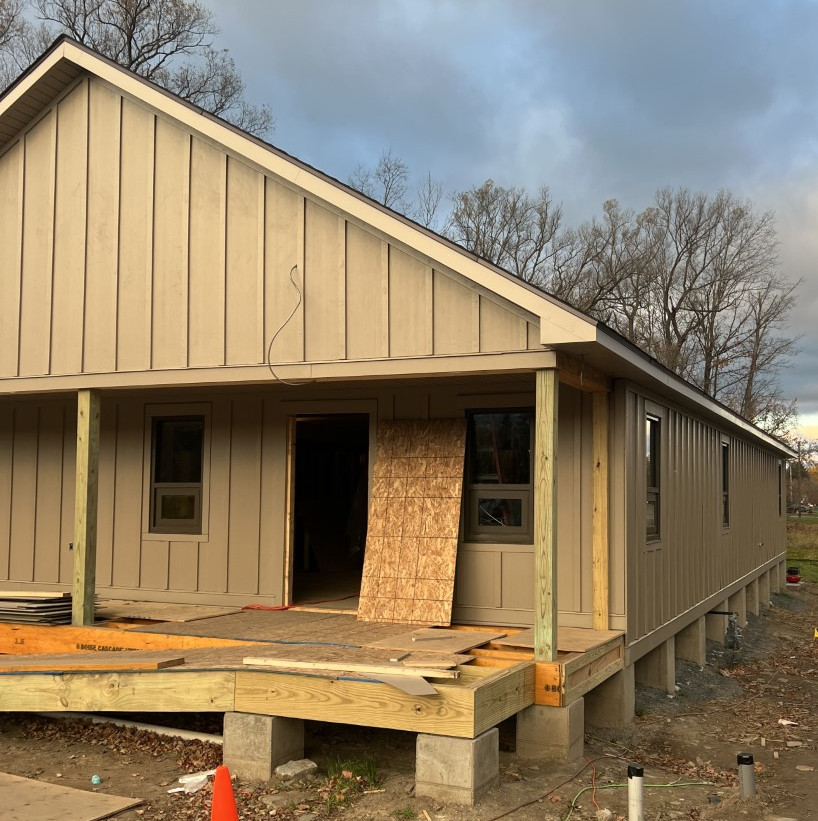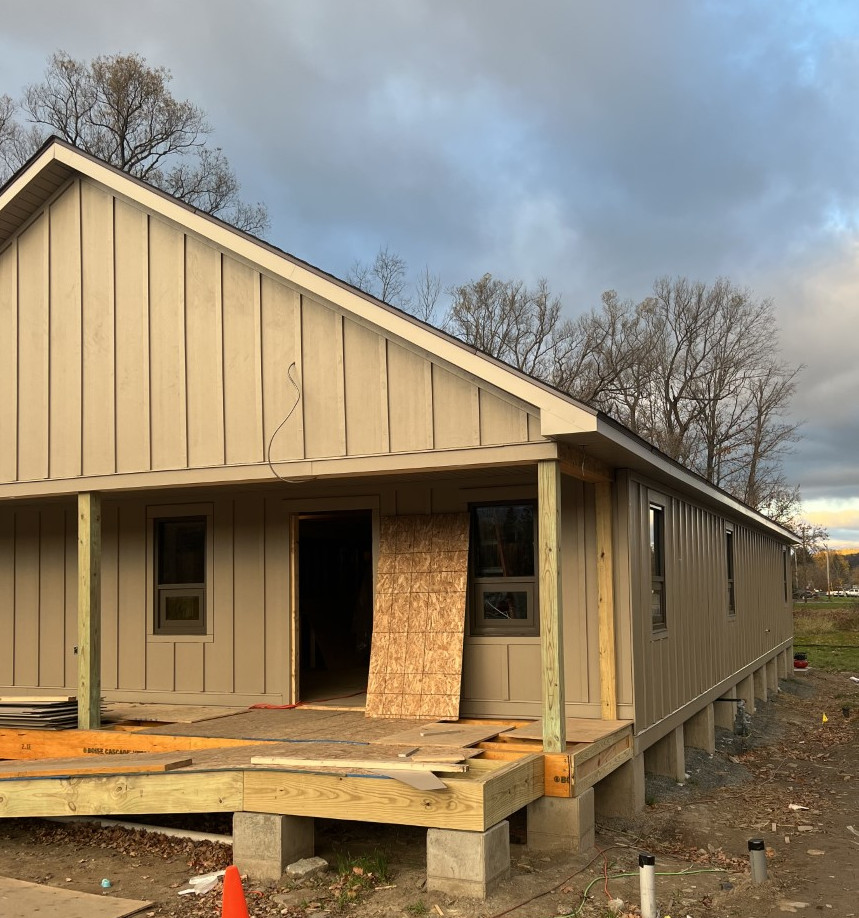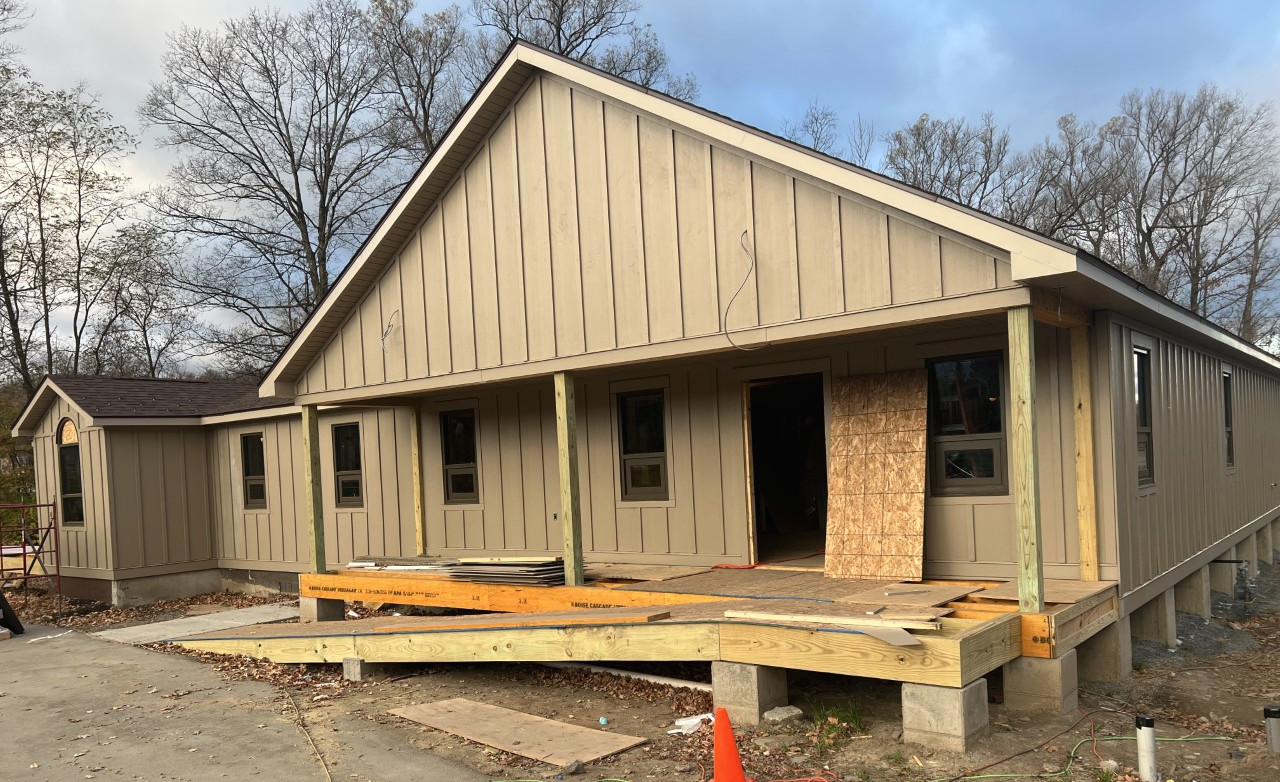 Renovation update #4:
It's been almost six months since we closed our Factory to the public.

We continue to make our confections in a temporary facility that is not open to the public.
Above are photos of our renovation project progress so far. The goal is to be in our NEW renovated factory in Spring 2023! We are all very excited that our new facility will be larger, safer, and allow visitors to see our chocolatiers at work even during times that tours aren't offered.


Thank you for your continued support of Highland Chocolates! Our Downtown Store (82 Main Street) remains open and will be throughout our renovation.
The Downtown Store has delicious confections and gift items for every celebration!
Please continue spreading the word that we are not closing- we are still making yummy chocolates and selling them at our Downtown Store location.
Looking forward to bigger and better things for Highland Chocolates in 2023! Continue to follow our renovation updates here and on our Facebook page!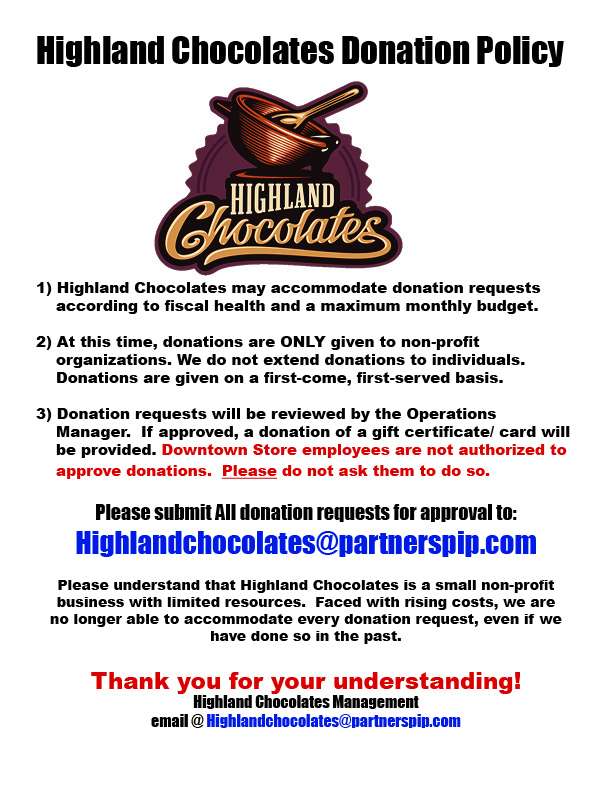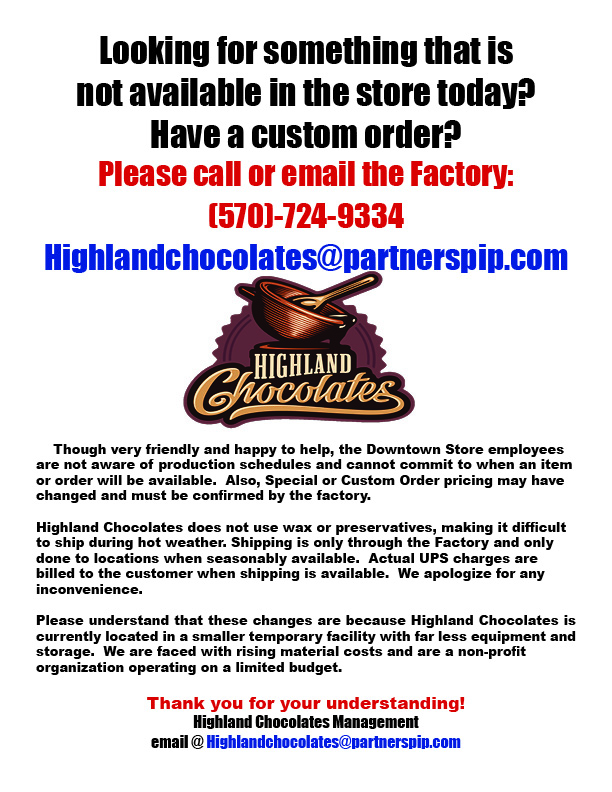 "Extraordinary Chocolates by Extraordinary People!"
© 2023 Highland Chocolates. All Rights Reserved.
Designed By ElectronMonkey LLC