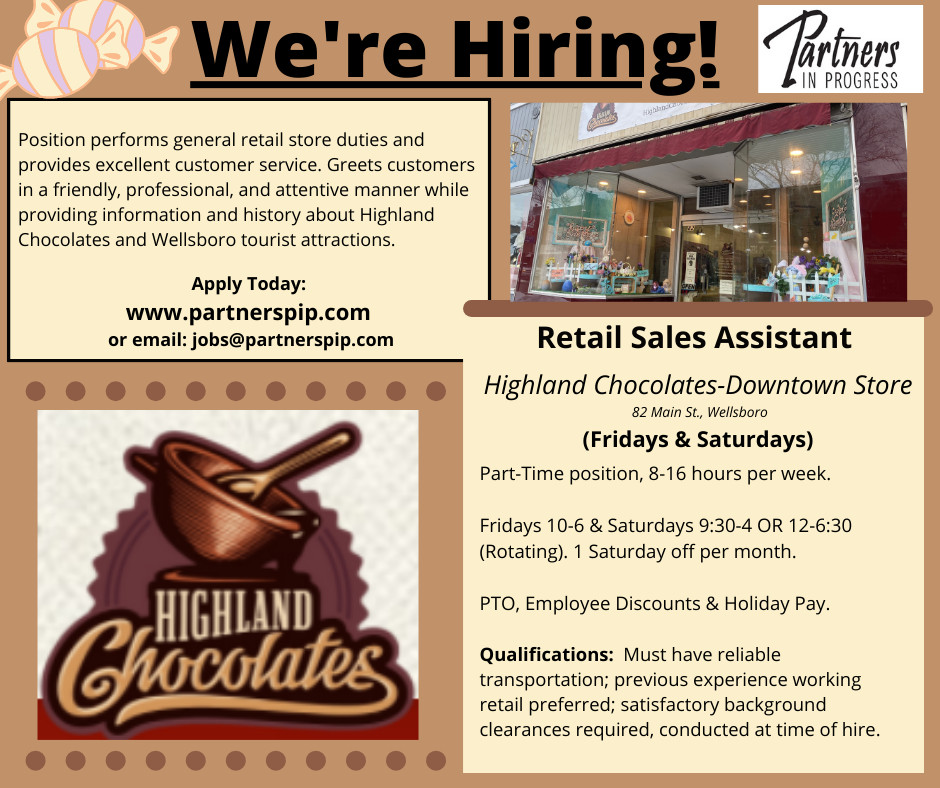 We are hiring! Consider joining our team!
Do you love chocolate? Do you love interacting with people? Do you have retail experience?
Highland Chocolates Downtown Store is looking for a Retail Sales Assistant to work Fridays, and three Saturdays a month.


Highland Chocolates Downtown Store sells amazing chocolates made at our local factory by adults with varying levels of disabilities.

We are looking for someone who:
* Enjoys interacting with individuals and discussing the "Extraordinary People" that create our "Extraordinary Chocolates"
* Has reliable transportation
* Is able to work on Fridays and most Saturdays

Though the position is around 8-16 hours per week, the opportunity may be available to work additional hours, if desired.
Please do not call/ email Highland Chocolates. All applications are processed through Partners In Progress.


We can't wait to have you join our sweet team!

Located on historic Route 6 in Wellsboro, Pennsylvania, Highland Chocolates is a non-profit chocolate factory and retail store that provides vocational training and employment for adults with disabilities.
Famous for our pretzel bark, we also offer hundreds of different molded chocolates, sweet snack mixes, fresh fudge, and handcrafted chocolate gifts for any occasion.
Our Factory Store is now closed to the public as we are undergoing a renovation/ update of our Factory facility. We will be relocating to a temporary facility to make our confections, that will not be open to the public. We are hoping to open our NEW Factory (with TOURS!) and Factory Store to the public in Spring 2023. Please watch this website and social media for updates.
Please remember that our Downtown Store location at 82 Main Street will remain open during our renovation.
Corporate, Wholesale and Fundraising Orders will still be available for pickup. Please call the factory 570-724-9334 for more information on these orders.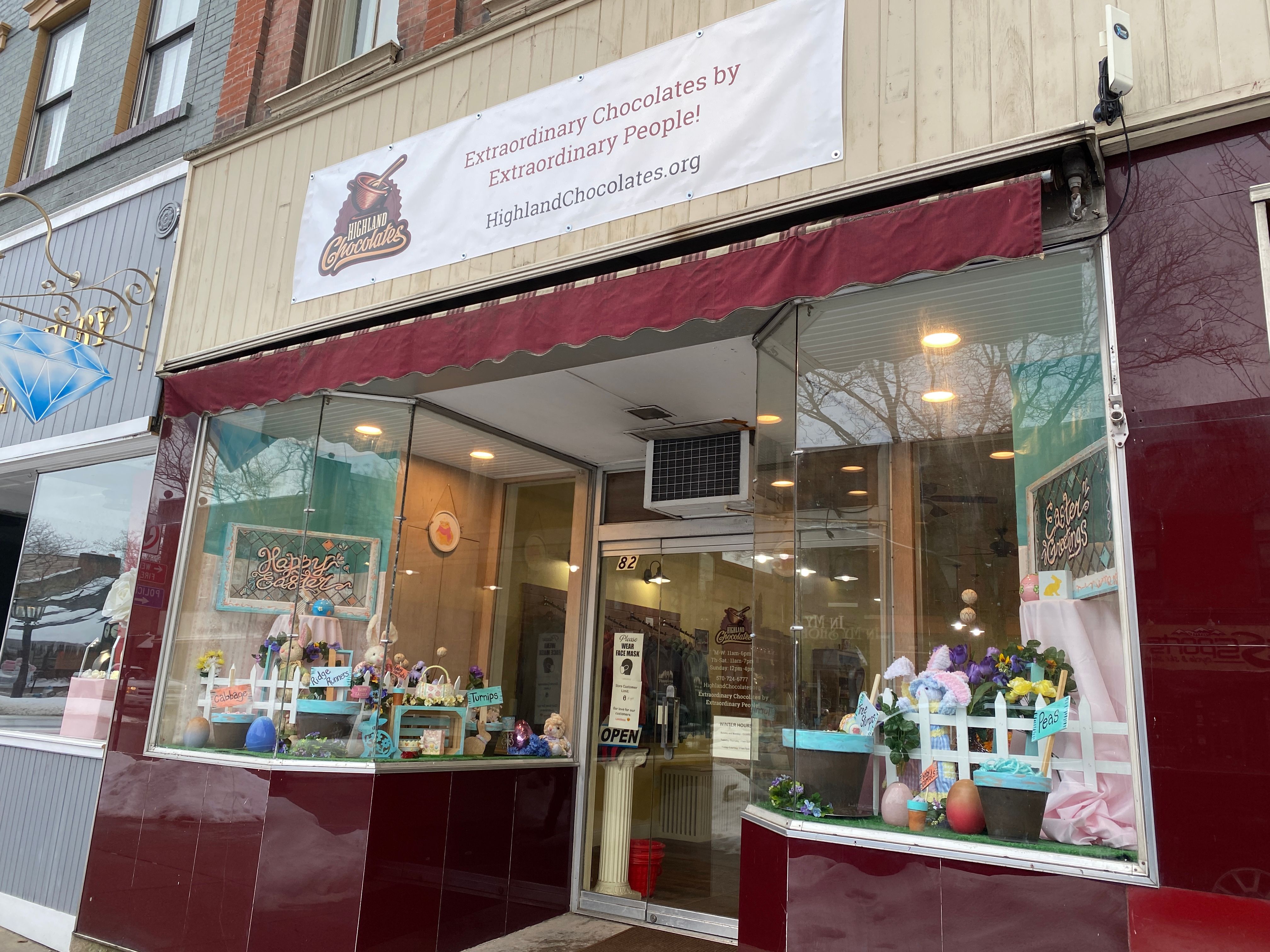 Highland Chocolates Downtown
---
82 Main St.
Wellsboro, PA 16901
570-724-6777
Summer Hours:
Monday - Thursday: 10 - 6
Friday & Saturday: 10 AM - 7 PM

Sunday: Closed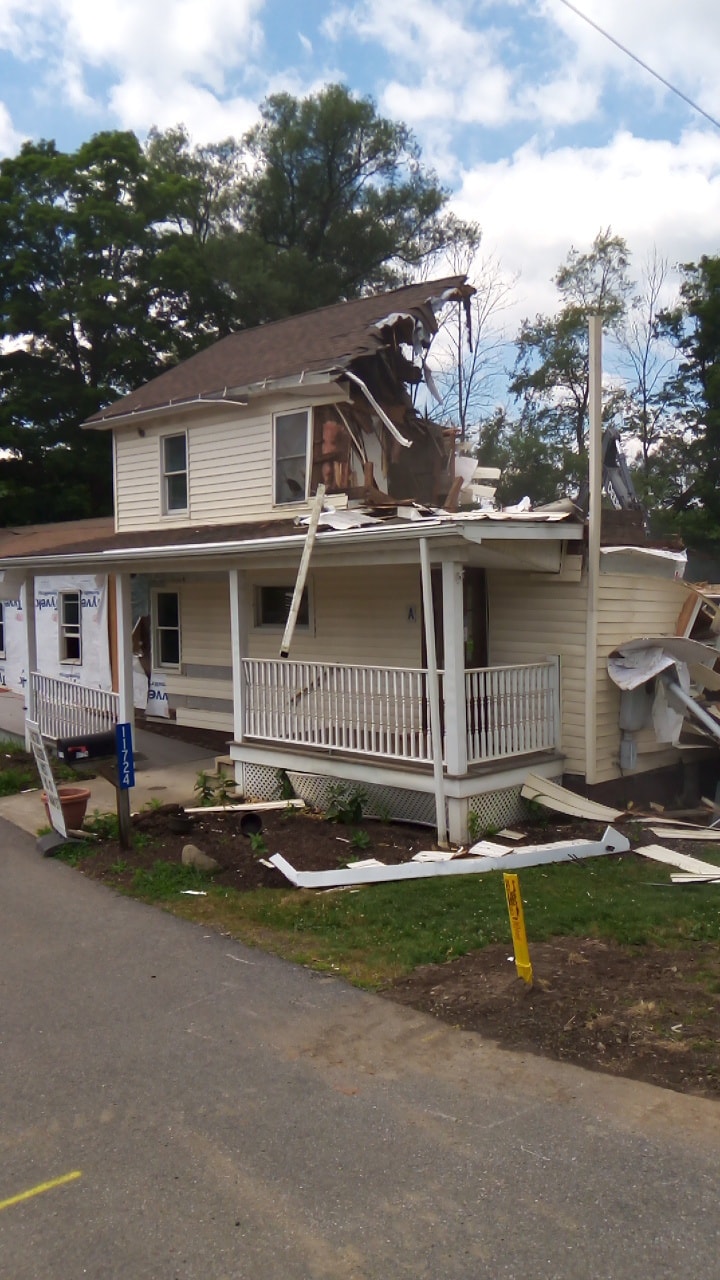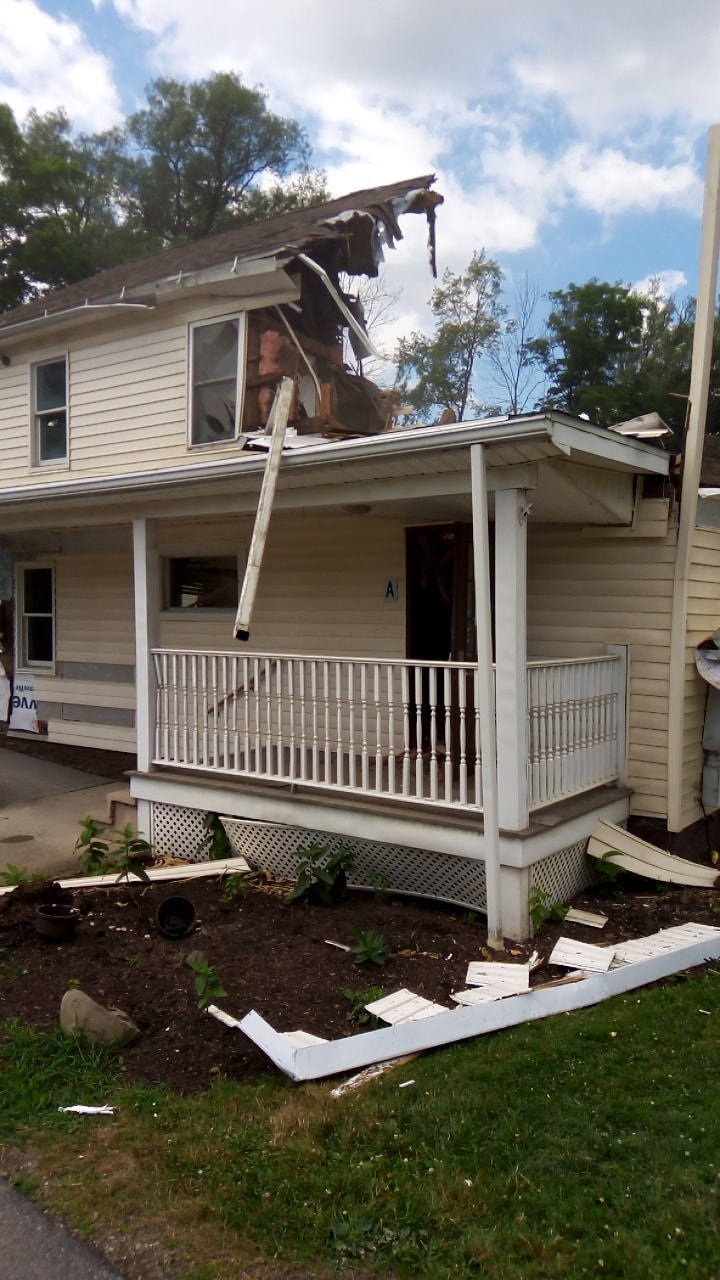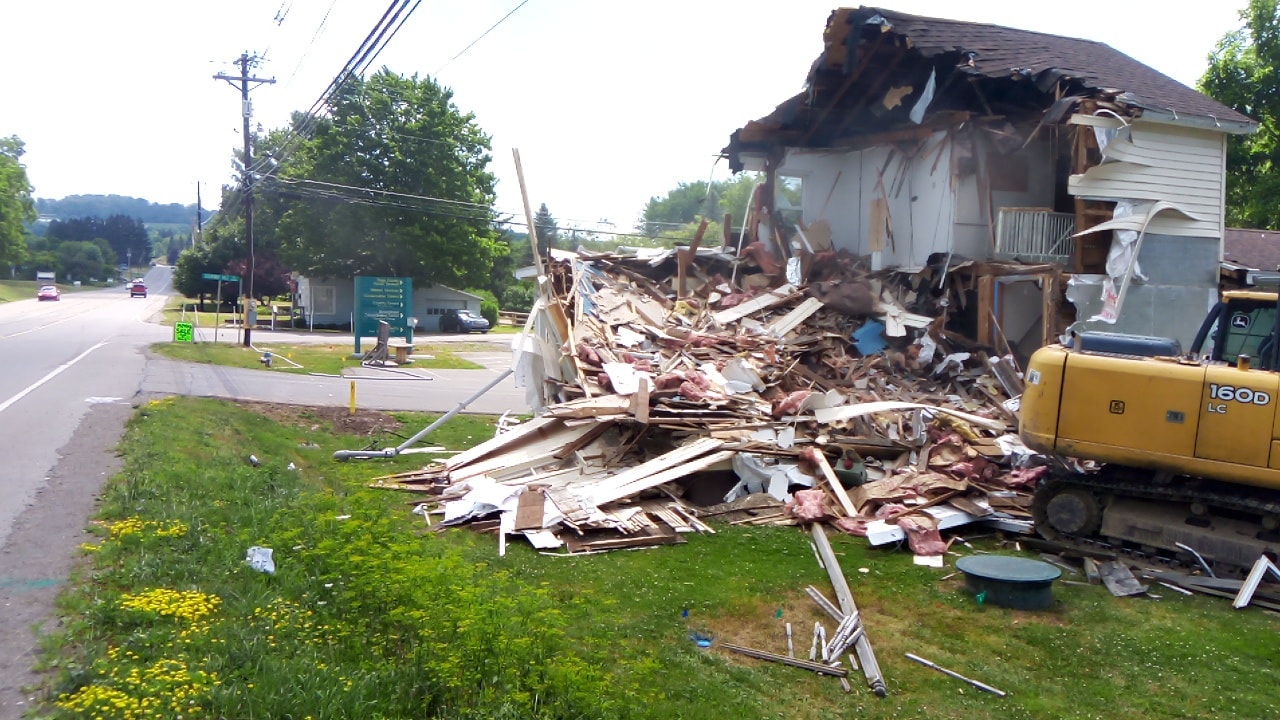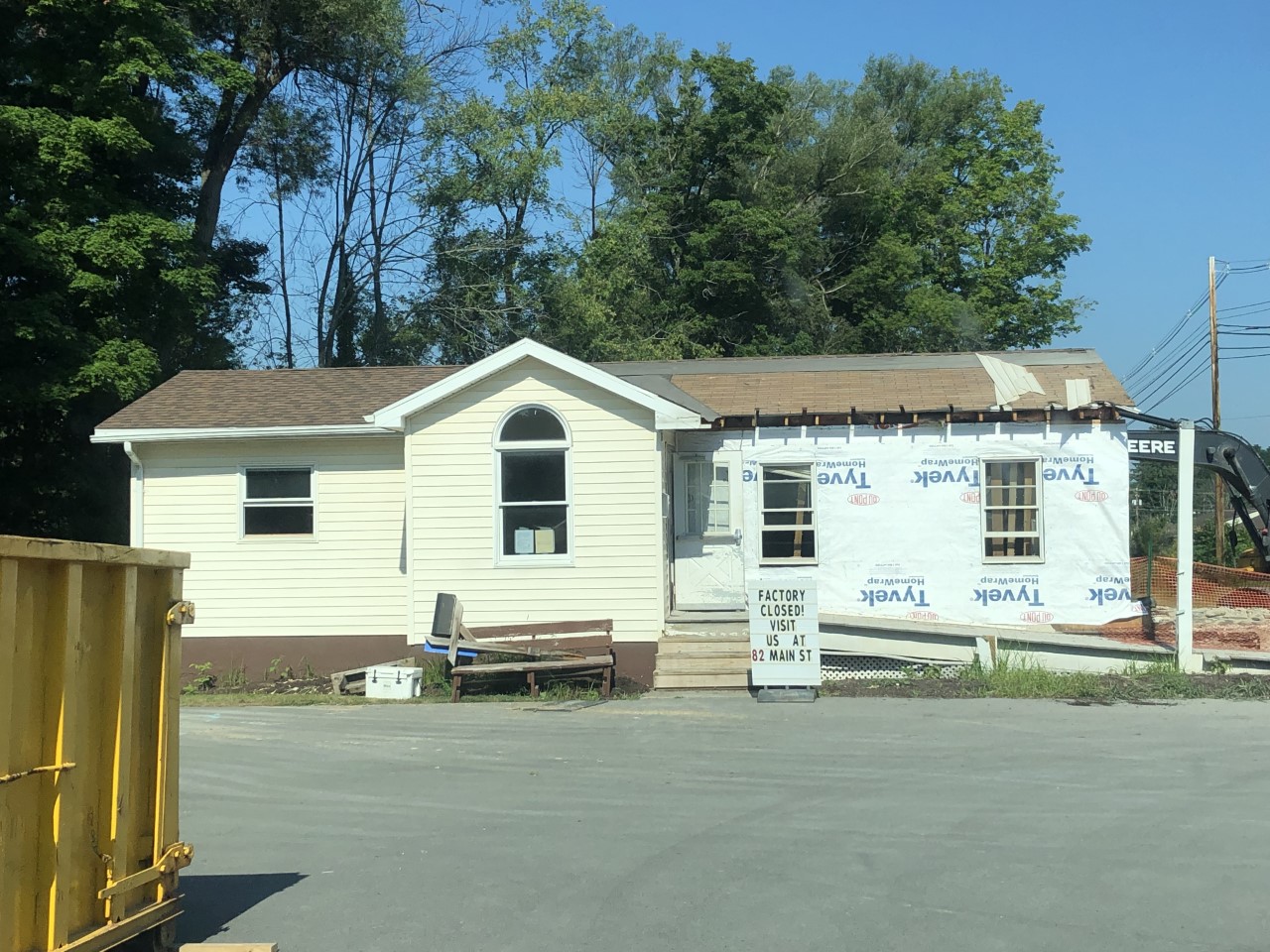 Renovation update #2:
It's been two months since we closed our Factory to the public.

We have ramped up production of your favorite confections as well as working on some fun things for Fall and Christmas!

Above are some of the pictures of them working down to the base of our factory that will be remodeled to make our factory facility larger, safer, and handicap accessible.
Please remember that our Downtown Store will remain open and fully stocked! Please continue to support this location. We have delicious confections and gift items for every celebration!
If you are interested in a fundraiser, have a wholesale or corporate order account with us, we will work with you to have your items available for pickup at our Downtown Store on 82 Main Street. Please remember that we also do custom orders for weddings, baby showers, and more! Give us a call today!

Please continue spreading the word that we are not closing- we are still making yummy chocolates and selling them at our Downtown Store location.
Looking forward to bigger and better things for Highland Chocolates in 2023! Continue to following our renovation updates here and on our Facebook page!
"Extraordinary Chocolates by Extraordinary People!"
© 2022 Highland Chocolates. All Rights Reserved.
Designed By ElectronMonkey LLC